1) From your list of leads (or via the search functionality) find the lead you wish to invalidate and click on it. There is also a link in the lead itself typically that you can click on that will take you to that lead in the dashboard.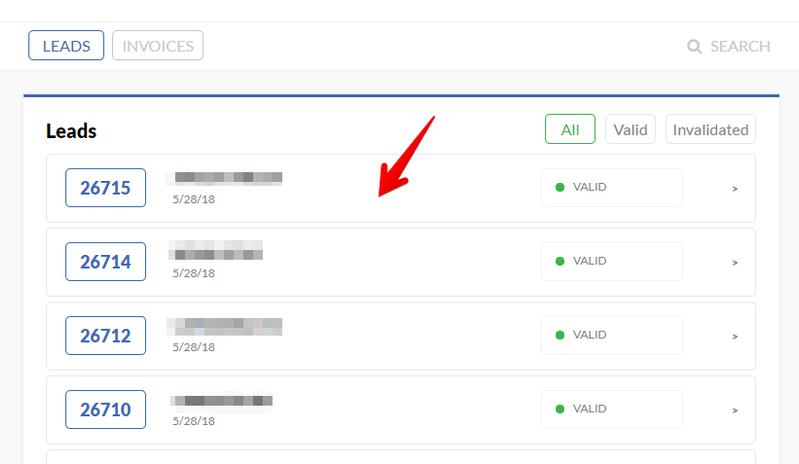 2) Click the invalidate button.
3) When you click "invalidate", a box will pop up prompting you for more information about your invalidation. Select the reason for invalidation and enter any additional details in the text box. Finally, click "request invalidation" to send the request along to us.